Lawn & Landscape Maintenance
Lawn Care
From residential lawns and commercial properties to athletic turf, Shulfer's Sprinklers & Landscaping has the ability to make it look great. It is not just lawn mowing, it is lawn care. In conjunction with proper watering, fertilization and weed control we utilize a combination of proper mowing height, mulching and bagging when necessary to help establish a healthy turf.
Fertilizing/Weed Control
Proper fertilization and weed control are critical in developing a healthy turf and landscape. Proper fertilization supplies the turf and landscape plantings with the nutrients they need while weed control eliminates the competition for those nutrients and water. Shulfer's Sprinklers and Landscaping can implement a fertilization and weed control program to meet your landscape needs. Our applicators are state certified and licensed. This not only ensures that your landscape will get the proper treatments applied correctly, but it is the law.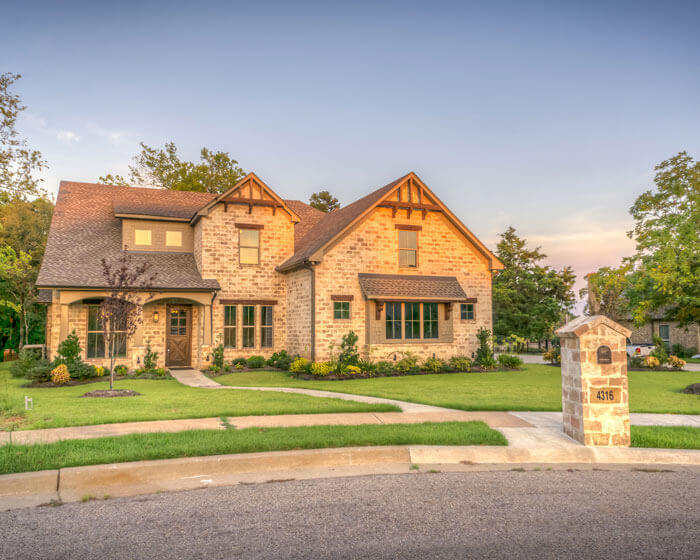 ---
Landscape Maintenance
Shulfer's Sprinklers & Landscaping also offers a wide variety of services in order to be your full service lawn and landscape provider. Take a look at these additional landscape services we provide in order to reflect our quality on your property.
SPRING & FALL CLEAN UPS
Shulfer's Sprinklers & Landscaping offers a variety of services associated with our spring and fall clean ups in order to perform a custom clean up that meets your individual site needs. You may be looking for just one aspect of the clean up or all of them, we are happy to assist you.
LEAF & NEEDLE REMOVAL--It is essential to remove the leaf and needle debris from your lawn, especially in fall, in order to prevent it from smothering your turf and killing it out in spots. Shulfer's Sprinklers & Landscaping removes the debris, not only from your turf, but also from your landscape beds, deck, patio, driveway and sidewalks.
LAWN THATCHING--Thatch is the buildup of a layer of dead grass vegetation above the soil. Thatch is not created by mulching when you mow and some thatch is good for your turf. It helps retain soil moisture, returns nutrients to the soil, and even helps with some weed control. Excessive thatch however, can be detrimental to your lawn by harboring disease and turf destroying insects which cause die out and thinning of the turf. Shulfer's Sprinklers & Landscaping can help by mechanically removing the excessive thatch in the spring to prevent build up.
LAWN AERATION--For most landscapes, core aeration will provide the most benefits to maintain a healthy turf or rejuvenate a declining lawn. Like the name implies, core aeration remove 3-4 inch long cores from the soil. Core aeration helps alleviate compacted soils in order for roots to grow and spread more easily. It also allows for better air and water infiltration into the soil profile, both of which are vital for healthy turf and tree roots.
BARK MULCH TOPDRESSING
Topdressing refreshes the color in your landscape beds while maintaining the mulch layer which helps retain soil moisture and helps with weed control. Mulch can be applied by hand with rakes and wheelbarrows or with our bark blower machine. The bark blower can put down a thin layer of mulch in order to not cover up or damage tender emerging perennials, annuals, or bulbs and prevents excessive buildup around the trunks of trees and shrubs. We have a variety of types and colors of mulch to choose from which you can check out on our Bulk Materials page under the Garden Center tab.
PRUNING
At Shulfer's Sprinklers & Landscaping proper pruning practices are followed to maintain healthy and attractive plant materials. Different perennials, shrubs, and trees have specific pruning requirements at specific times of the year in order to increase flowering, survive through the winter, or help prevent disease. Whether you are looking to have a hedge trimmed, perennials cut back, or shrubs rejuvenated we can assist you.
OVERSEEDING
Overseeding is the act of incorporating new grass seed into an existing lawn and both spring and fall are great times to overseed a thinning lawn in order to rejuvenate it. For best results you need good seed-to-soil contact and our overseeding process sows the grass seed into the top portion of the soil in order to get optimum germination.
Snow Removal (COMMERCIAL ONLY)
Snow plowing and removal is the one service that we provide only to commercial properties and parking lots. Our equipment fleet is diverse in order to provide you with the quality snow removal services your site requires and you deserve. Front end loaders with 14 foot blades can clear large lots, pick up trucks and skid steer machines will clean up those smaller and tighter areas, and sidewalk crews will make sure your customers can get to the doors safely. Parking lot and sidewalk salting services will help avoid potential slipping and falling incidents. We are also able to remove and haul snow off site in order to maintain your parking area. Trust Shulfer's Sprinklers & Landscaping to take care of your snow removal needs in a timely and efficient manner.